What Is The Average Cost Of A New Kitchen UK
Posted by:
Admin
Tags:
Average cost of a fitted kitchen, Factors influencing kitchen renovation cost, Budget options for a new kitchen, Kitchen cabinets, worktops, and appliances cost, Hiring a professional kitchen designer
Posted date:
19-06-2023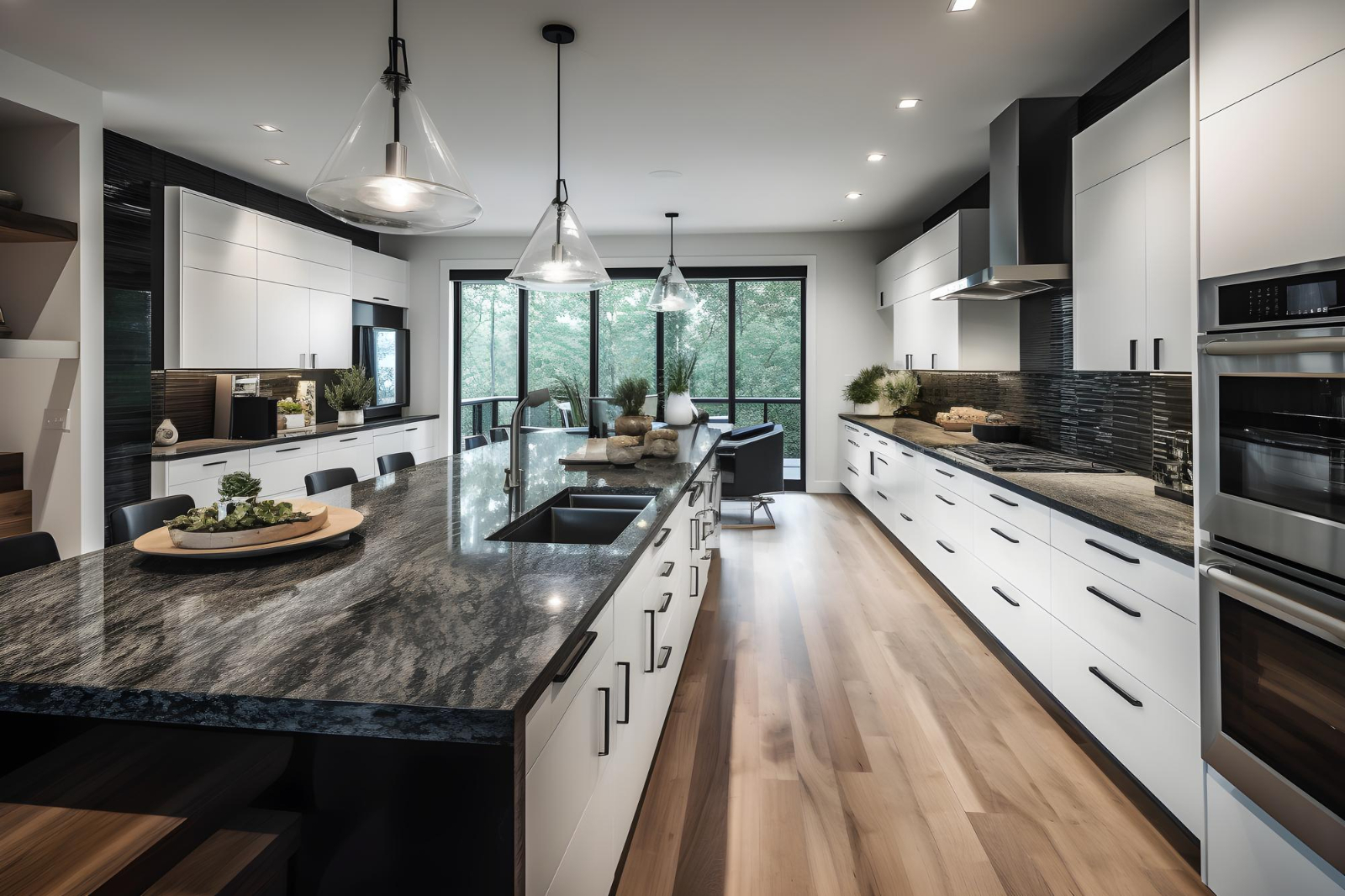 Are you asking: What Is The Average Cost Of A New Kitchen in the UK? Get insights into the factors that influence pricing, from layout and materials to appliances and labour.
Maple Leaf Home Improvements provide professional kitchen installation throughout Maidstone, Ashford, Gravesend, Sittingbourne, Gillingham, Tonbridge and Sevenoaks. Get valuable information to help you estimate the expenses involved in creating your dream kitchen.
What determines the cost of a fitted kitchen?
The cost of a fitted kitchen is influenced by several key factors, including the choice of cabinetry, handles, worktops, appliances, and plumbing. The location also plays a role, as material costs and labour expenses can vary between regions. While budget and DIY options exist, it's essential to prioritise durability and meet your household's specific requirements.
The size of your kitchen and the number of units needed are important considerations. A smaller galley kitchen, found in many UK homes, typically requires around 10 square meters of storage space and can start from £1,000 for eight cabinets.
In contrast, larger kitchens may need 30 square meters of storage and around 20 units, pushing the price to approximately £7,000. Remember to account for worktops, installation, and additional building work in the overall cost.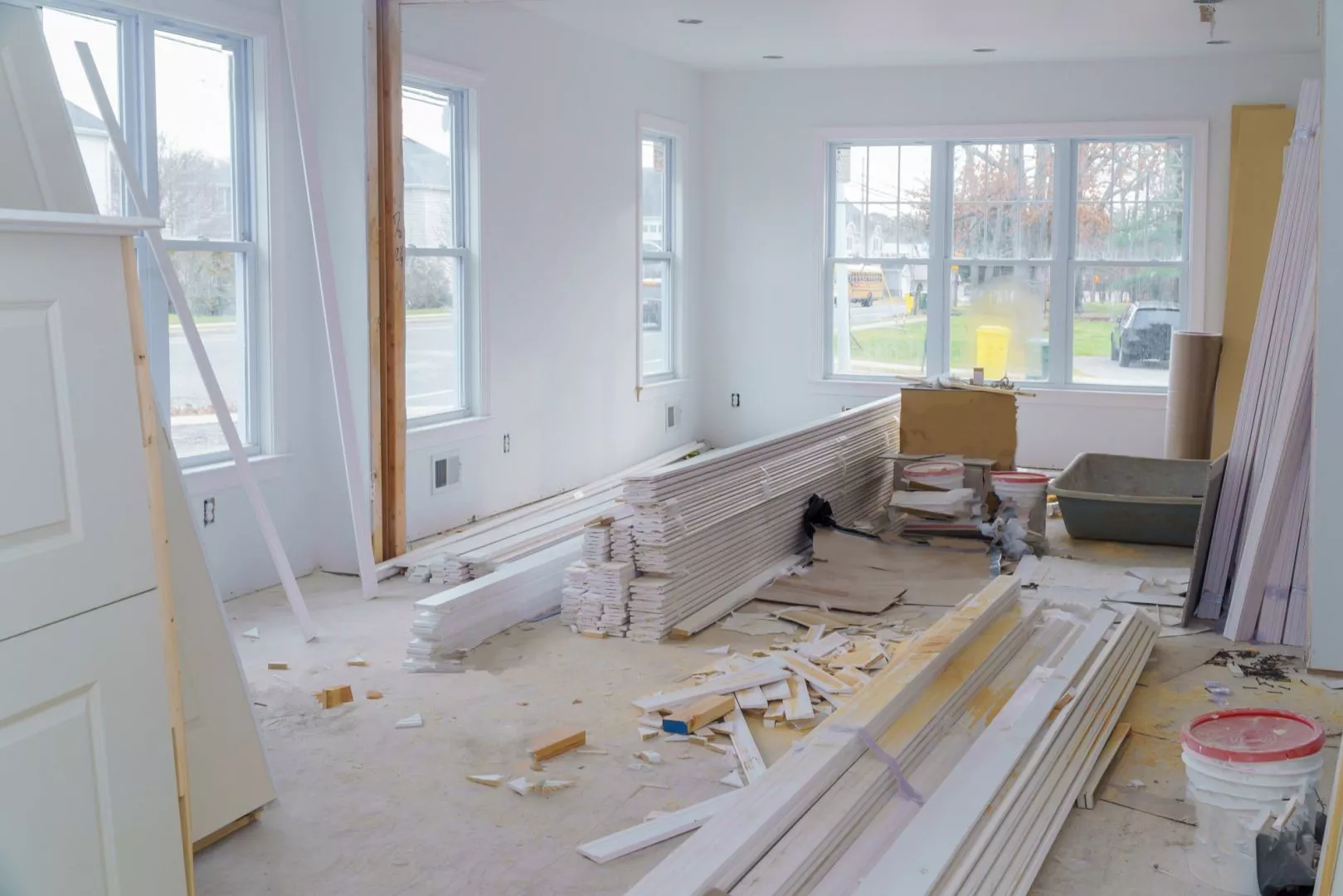 The scale of your project also affects the expense. Simply upgrading cabinets without changing the layout or flooring is generally more affordable than a complete renovation involving gas and electric point relocation or floor replacement.
For a significant transformation, consider hiring a professional builder to manage the entire process. They can provide accurate measurements, assess the scope of work, and ensure high-quality results. Though it requires a financial and time commitment, it can be worth it if your budget allows.
If funds are limited, some retailers offer flat-packed kitchens under £1,000. However, these typically exclude worktops and installation. Most budget brands don't provide fitting or measuring services, so you'll need to handle measurements yourself and attend design appointments.
When evaluating the total cost, check if your supplier offers installation services or can recommend a kitchen fitter. Gather quotes from various professionals, especially if the project involves more than basic installation. Ensure using your own installer won't impact warranties.
While budget brands can still offer quality, conduct research to identify areas where you can save without compromising. Some companies use cost-effective carcass materials while fitting quality doors and worktops. Customising your new kitchen requires factoring in material costs, rates charged by fitters, and potential flooring or tiling expenses.
How much does a new kitchen cost?
Designing and installing a new kitchen involves several factors that contribute to the overall cost. From kitchen cabinets and worktops to kitchen appliances, each element plays a crucial role in determining the budget required for your project.
By carefully considering these aspects and making informed decisions, you can create a stunning kitchen that adds value to your home while staying within your desired budget.
Kitchen Cabinets Cost
The cost of kitchen cabinets varies based on factors such as quality, style, materials, and construction type. It's important to pay attention to the details, including where the cabinets are made, the materials used, and the joinery details. This can significantly impact both the quality and the cost of the cabinets.
Depending on the level of transformation you desire and the condition of your current kitchen layout, you may not need to replace the entire kitchen. If you are satisfied with your current layout, consider replacing the most visible and worn-out components of the kitchen. This approach can help reduce the overall cost while still achieving a refreshed look.
Worktops Cost
When it comes to worktops, there are various options available at different price points. Laminate worktops offer an affordable choice, while solid timber, quartz, and composite materials fall into the middle price range. The cost of worktops can vary based on the materials used and the desired aesthetics.
Consider your usage and desired aesthetic when choosing worktops. Laminate worktops are a practical choice, while solid wood or reclaimed wood worktops offer natural beauty and unique character. The cost of worktops typically ranges from a small percentage to around 10% of the total project cost, depending on the chosen specification.
Kitchen Appliances Cost
The cost of kitchen appliances varies depending on factors such as quality, type, and preferred brands. Basic models are available at affordable prices, while more advanced appliances with additional features can be more expensive. It's important to consider your cooking needs and prioritise essential features when selecting appliances.
Appliances generally account for a significant portion of the total kitchen cost, typically ranging from 25% to 30%. Installation costs should also be considered, as they can vary based on the complexity of the project.
Setting a Budget
When setting a budget for a new kitchen, it's important to consider your desired style, storage needs, and project scope. Consulting with experts and obtaining quotes from various suppliers can help in determining a realistic budget. It's also advisable to allocate a contingency fund to cover any unexpected costs that may arise during the renovation process.
By carefully considering your preferences, exploring different suppliers, and making informed choices regarding kitchen cabinets, worktops, and appliances, you can create a beautiful and functional kitchen that fits your budget. Remember, a new kitchen is not just an investment in your property; it's an investment in your lifestyle.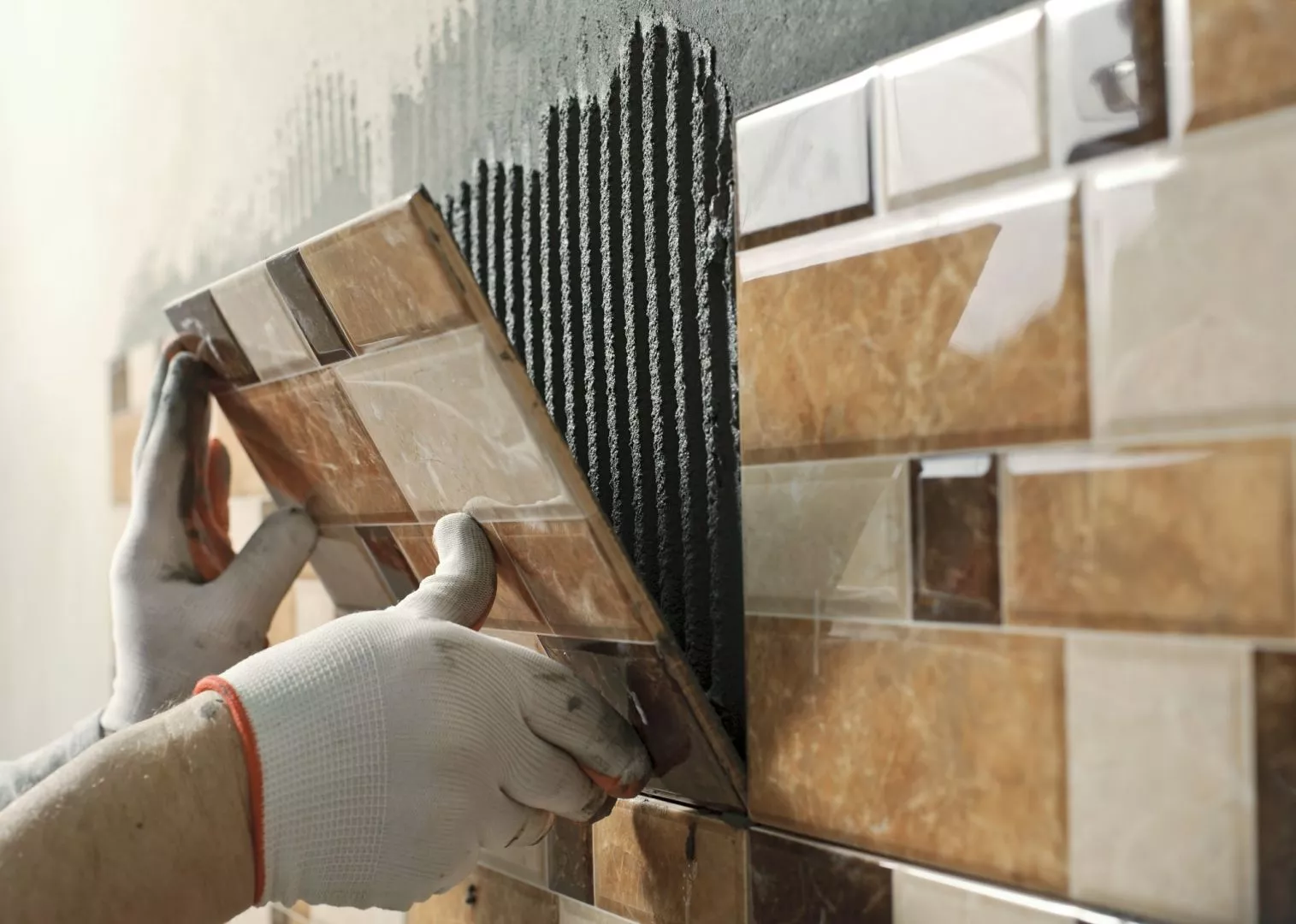 Cost of Flooring, Tiling and Painting
The flooring, tiling, and painting of your kitchen are crucial aspects that impact both the visual appeal and overall cost of the space. Let's explore the average costs associated with each element.
When it comes to flooring, there are various options available at different price points. Sheet vinyl flooring typically starts from £7 per square metre, while luxury vinyl tiles begin around £15 per square metre. Linoleum and cork flooring options are priced from £25 per square metre, whereas laminate flooring starts from £7 per square metre. Polished concrete, a more high-end choice, can range from £80 per square metre.
For tiling, the total cost depends on factors such as kitchen size, tile selection, and the tiler's rates. Keep in mind that prices can vary, with London typically having higher costs compared to other regions of the UK. Gathering quotes from reputable tilers is recommended to estimate the overall cost accurately.
When it comes to painting your kitchen, the average cost for a mid-sized room, including labour, is around £350 if handled by a single tradesperson. This estimate does not include the cost of painting materials, which can vary depending on your location. It's worth noting that material prices have been fluctuating recently.
How much does a professional kitchen designer cost in the UK?
For high-end kitchen projects exceeding £25,000, the services of an independent kitchen designer are typically around £5,000. However, it's important to note that in many cases, the cost of kitchen design is combined with the kitchen fitting service, offering a comprehensive package. When requesting quotes, it's advisable to clarify whether the cost covers both design and installation.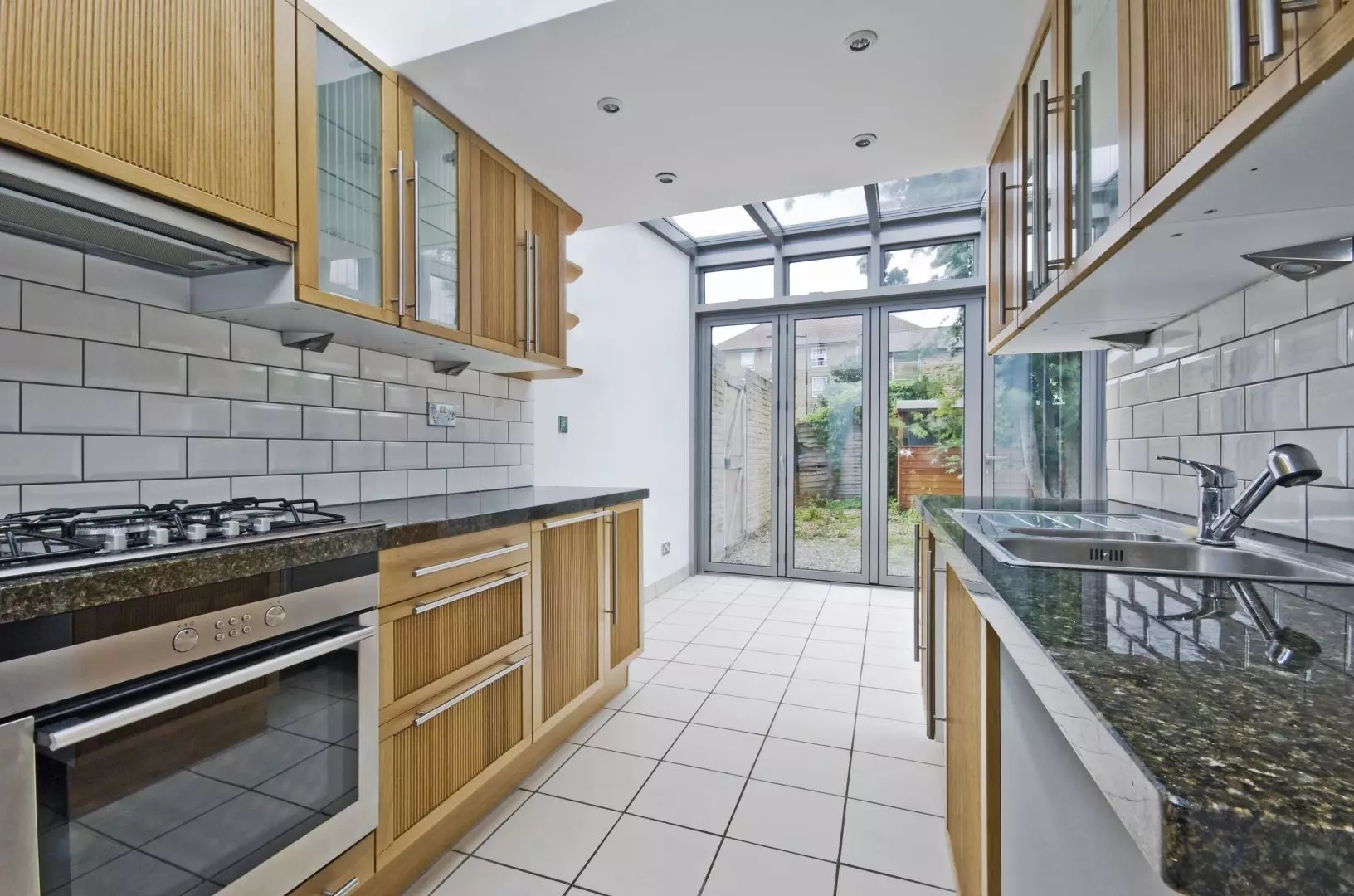 Collaborating with a professional kitchen designer can be invaluable for maximising your budget and achieving desired outcomes. They possess the expertise to guide you on budget allocation, select suitable layouts, and ensure no crucial aspects are overlooked.
To aid homeowners in project planning, helpful resources such as kitchen fitting cost calculators and comprehensive guides are available. These tools assist in estimating expenses for kitchen islands, tiles, and extensions, providing valuable insights into potential costs.
By investing in a professional kitchen designer, you gain access to their design knowledge and expertise. This ensures a well-executed renovation project that meets your expectations, enhances functionality and adds value to your home.
---
We hope this information is helpful! If you require kitchen fitting in Maidstone or Kent ask our expert today.
---