Kitchen Plumbing Kent
Maidstone, Ashford, Gravesend, Sittingbourne, Gillingham, Tonbridge and Sevenoaks
Do you require Kitchen Plumbing in Kent? Our friendly kitchen installation experts offer bespoke design and fitting services for Maidstone, Ashford, Gravesend, Sittingbourne, Gillingham, Tonbridge and Sevenoaks.
Over the past 20 years, we have gained many different skills to help with kitchen and bathroom installations. We are now one of the very best companies in the Maidstone area and offer our customers a wealth of experience, excellent skills and knowledge for many projects they want to achieve around the home.
As you may expect, when we install kitchens and bathrooms, there is a fair amount of plumbing, electrical and plastering work to complete the project. We have become very skilled in all aspects of the project and can offer these as individual services to help our customers even further.
What plumbing do you need for a kitchen?
It may appear overwhelming or complicated, and some plumbing-based challenges come along during the process; however, kitchen plumbing is often much more straightforward than you may imagine. Ultimately, kitchen plumbing is less complex than what is required of bathroom plumbing. Each appliance somewhat ties together in your kitchen, draining collectively down one specific pipe within your households pipework, even those homes that have additional appliances or devices like garbage disposals or dishwashers.
You may wish to be aware of when choosing a kitchen sink for your renovation or remodel. The sink should be approximately three inches narrower than your countertop units or cabinet so that it may fit properly. A cabinet or unit of around 36 inches is necessary for sinks that are 33 inches wide.
Sinks come to us from numerous manufacturers in numerous varieties, and this is why you will require a change in your drain piping for a completely new fitting.

For those households increasing or expanding their appliances, for example, if you have a single bowl and want to transfer to a double bowl, you need a continuous waste fitting that will allow both bowls to drain efficiently. Our friendly professionals need to cut or add a new trap to suit the further extension or renovation.

Another aspect of kitchen plumbing that you may need to undertake is installing a new water filtration unit underneath your kitchen sink. It will enable better-tasting, cleaner drinking water from your taps. Filters will help you remove any rust, sediment and metal from your water supply, and they are straightforward to install. Many have cartridges that require changing each month.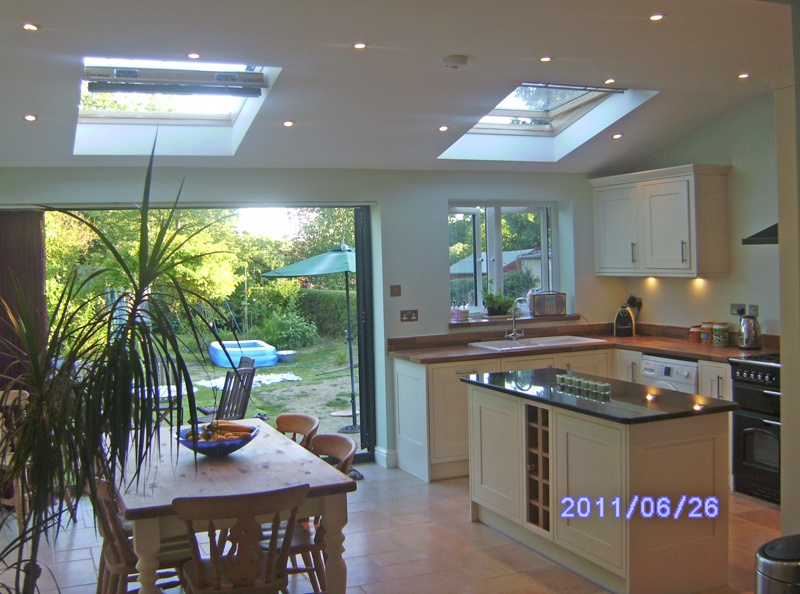 Every homeowner should know how to install any disposal plumbing; however, securing and even lifting units will require two or more people, especially for much heavier disposal loads. It is vital to be hyperaware of any items you should never run through your disposal appliances or drainage pipework, including rice, grease, bones, etc. Disposals are not suitable for homes with their septic tank system; however, septic-safe disposal systems exist and are highly recommended.
How difficult is it to move plumbing in a kitchen?
Planning to move your kitchen plumbing can be incredibly challenging, especially if your home sits atop a slab foundation. The reason for this is often because professionals can reroute the water pipes in your household through ceilings or walls; this is incredibly effective if they use a PEX pipe that is relatively flexible. However, your drain requires a pitch and must be much lower than your pipework fixture.
The difficulty comes when your standard drain needs jack-hammering or cutting directly through the slab, this is something you'll want teams of professional plumbers, fitters or builders to take on when you are entirely determined to remodel your domestic or commercial kitchen.
Do You require A Kitchen Plumber?
We can help you with any kitchen plumbing, electrical and plastering that you may need doing anywhere in your home and provide you with an unsurpassed result by any other company in the local areas.
We like to work hard for our customers to ensure that they receive the service they deserve. A fair few cowboys out there have given our industry a bad name, so we intend to break this stigma, one satisfied customer at a time.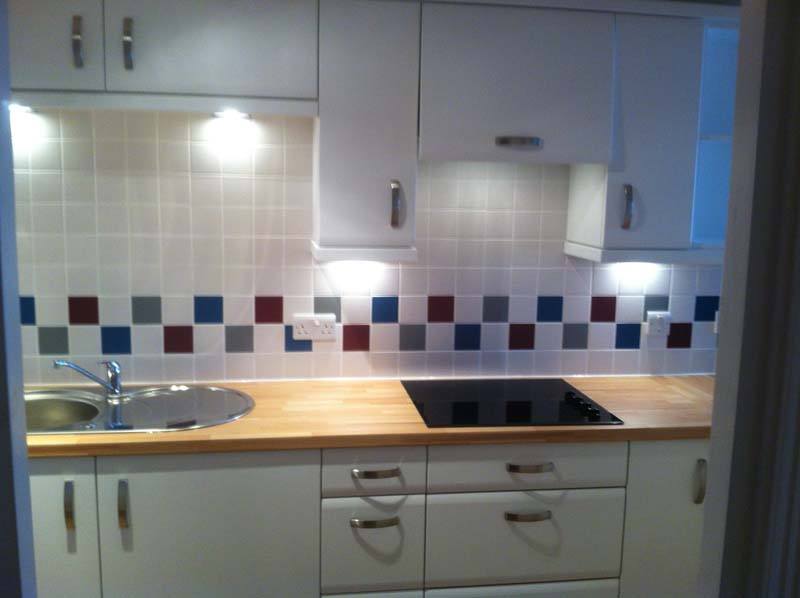 When you call us to do any plumbing, electrical or plastering work throughout your home or kitchen, we will always give you a quote that suits everything involved before the work begins. It is to make sure that you are happy with the price. The quoted price of our jobs never changes so you will never have any hidden costs when you use us.
---
If you are looking for kitchen plumbing in Kent get in touch today. Call 01622 737 439 for bespoke design and kitchen fitting services for Maidstone, Ashford, Gravesend, Sittingbourne, Gillingham, Tonbridge and Sevenoaks.